IoT Consulting
Leverage our industry experience within your organization
Design, review, and deployment of IoT and connected architecture
Platform assessments, analysis, recommendations, and insights
Selection and reports on devices and communication hardware
System Integrators
Platform analysis, review, and recommendation
Have us install and configure your new platform
Migrate between platforms – or connect platforms together
Connect and integrate field devices
Software Development
New solutions from starting from scratch or modifications to your existing technology
Custom solutions for the web, desktop, mobile, or server
Platform and system extensions
Integrations and custom data pipelines
Staff Augmentation
Expand your team without expanding your headcount
Long-term engagements and project activities (9+ months)
Project-based or dynamic requirements
Expertise in IoT
Successful IoT implementations extend beyond collecting telemetry data and consider how data can be used to unlock additional value in an organization. Internet of Things implementations must consider the business requirements, existing systems, people, and security among other things. Continue reading below for a common data flow along with details of each step.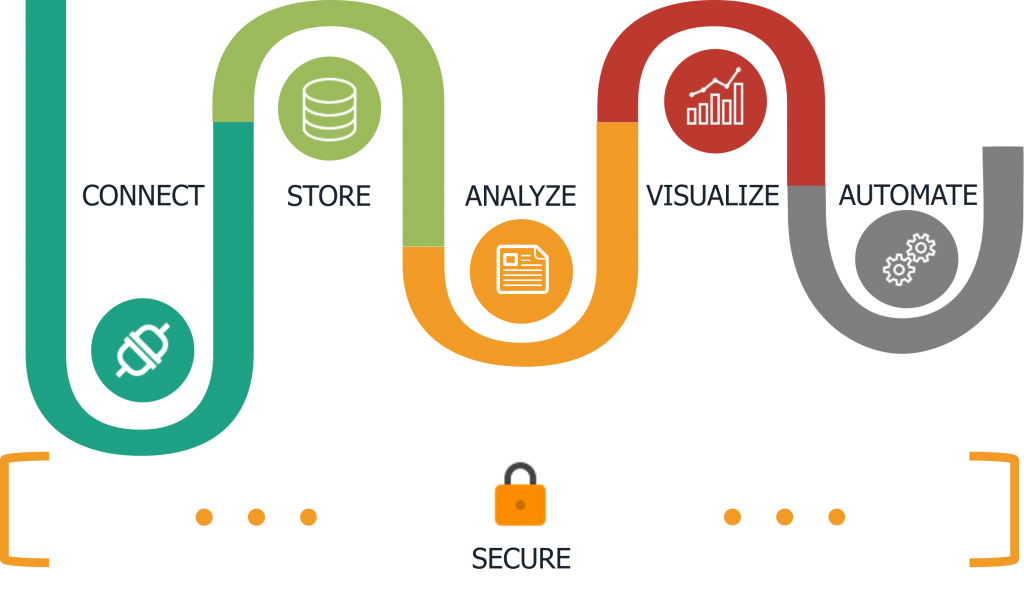 Connection
Integrate devices and sensor networks, DCS / SCADA, legacy systems, and enterprise data sources. Develop adapters to bridge industry standards and proprietary protocols.

MQTT/AMQP

Modbus/OPC

Azure IoT Hub

ThingWorx EMS

OSIsoft PI Interface

Design & implement scalable and highly available storage architecture for cloud, on-premises, or hybrid solutions for real-time analytics and specific data storage strategies.

Azure Database/Storage

AWS RDS

Thingworx Data Storage

OSIsoft PI

Design & implement decision support systems, reporting dashboards, KPIs, actionable intelligence, and predictive analysis.

Azure Machine Learning

AWS Machine Learning

Thingworx Analytics

Power BI

Design & implement custom User Interfaces (UI), User Experience (UX), and Augmented Reality (AR).

Web

iOS

Android

Thingworx Studio

Design & implement event-driven integrations, proactive management tools, workflow automation, and alarm notifications.

Alarm Notification

Workflow

Platform extensions

ERP/LOB integration

Design & implement secure IoT architecture including user authentication, authorization, and data encryption.

OAuth 2

Azure AD/Federation

Blockchain
Wondering how the Internet of Things can add value to your business?
Our Capabilities
From server to mobile and cloud to on premise, we have a wide range of capabilities that can help deliver solutions and projects that improve your enterprise. Whether it's the development of a custom field protocol for your IoT devices or updating the workflow and processes for your existing systems, L2 is ready to help
Web
Excite your users with interactive digital experiences. Responsive web applications that work across devices
Desktop
Windows and macOS are a modern canvas for creating powerful tools that are easy to use
Mobile
Connected solutions drive value for users that are in the office or on the go
Platform Integration
Dependable and robust integrations between platforms and line of business systems
Field Device Integration
Connect your devices with industry standard protocols or your own proprietary tech
UI/UX Design
Interfaces that delight. User experiences that keep your users coming back for more
Workflow and Process
Interfaces that delight. User experiences that keep your users coming back for more
Strategic Planning
Take advantage of our industry experience within your organization
Our Portfolio
We are currently in the process of uploading our work to a brand new portfolio site.
To get access to our portfolio, tap the Request Portfolio button and we'll get in contact with you shortly!
Technologies & Partners
L2 is a trusted service provider partnering with leading IoT technology providers